Brevity Plan Management Software is Focused on helping NDIS Plan Managers to Effectively Serve NDIS Clients
As a Plan Manager, your organisation has needs that are unlike anything else in the industry. General software doesn't meet your needs and doesn't help you add value to the services you offer your clients in the most efficient way.
That is why we created Brevity Care Software. This simple to use, but powerful software, was built from the ground up with NDIS and your needs in mind. We know that you need the right tools at the right price to make your job easier, your client's lives better, and your business more efficient.
During the design process, we worked with Service Providers just like you to address their biggest pain points and to create a suite of tools that easily integrated into their workflow.
Brevity uses an intuitive user experience to provide you and you clients with: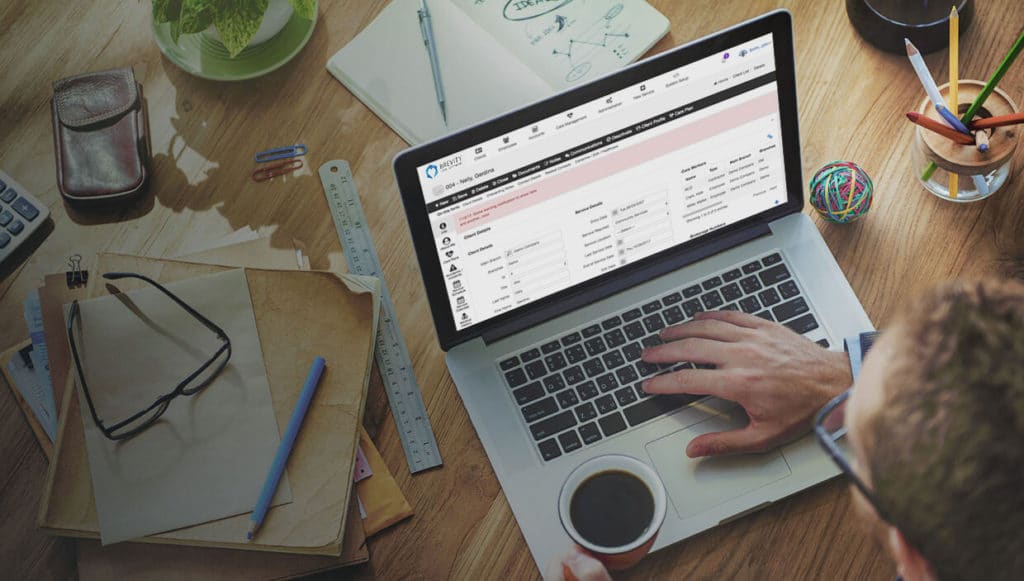 Pre-loaded NDIS line items and price guide
Simple interface for setting up plans, budget and entering invoices
Easily track budget usage and generate usage statements for clients
Easily generate bulk claims to NDIS against provider invoices – no more double-entry
Comprehensive client record management
Powerful client funding tracking and reporting
Ready to use from day 1
Proactive alerts helps you stay on top managing client plans
Secure document management
Cloud based solutions
Portable mobile and web applications for client access
Completely customizable and flexible
Secure program access and limited access profiles
Advanced analytics and integration
Easy to read reports
MYOB & Xero Accounting Integration
Simple to use Plan Management features
Community Care and Disability Care organisations will benefit from the Plan Management capabilities of our software, which is a simple to use but advanced program build in the cloud. With this software, there is no more guesswork, and plan manager and clients will have access to real time information, and better visibility and communication. It will also prevent under and over-delivery, record invoices with ease, and easily generate bulk claims to NDIS with a few clicks – no more spending hours on data entry.
This NDIS Plan Management Software has unique features that are designed to address the needs of organisations like yours in Australia. The cloud-based software makes it easier for organisations to manage NDIS client plans so they can deliver excellent results, and generation of NDIS claim files for completed NDIS services directly from Brevity allows you to efficiently service more clients and get the job done faster.
With these cloud-based programs, organisations will be able to make the most out of the resources available to them. It will help them reduce costs, will inspire confidence within clients, empower staff, and grow their organisation.
Client Records and Support
Brevity lets you securely keep all of the records related to each client in one place. When you want to a review a client record, you can easily and quickly find personal information, medical history, photographs, client family and personal history, care notes, Home Risk Assessment, information on family and friend authority types, and much more.
Our goal is to make it easy to provide superior service to your clients by making it easy for you to have the information you need, when you need it. Our cloud-based service and mobile applications allow you and your authorized to staff members to securely access detailed patient records from the field, from the office, or anywhere else.
Accounting System Integration
Brevity has comprehensive integration with Xero and MYOB, as well as the ability to integrate with other accounting systems. This allows for easy synchronisation of customers, invoices for both funding claims and invoiced services, and payroll data.
Our Accounting System Integration eliminates the need for double entry, saving valuable administration time and reduces mistakes.
Fully Customisable
Not only do you get great features out-of-the-box, our powerful platform is fully extensible by power-users of the system, via an administration section. This allows you to create new fields to capture additional information, customise form and table layouts, set mandatory fields requirements, build your own reports, alerts and dashboards, and much more.
This provides your organisation the ability to setup the system to meet its evolving needs without costly customisations.
Don't Settle for Second-Best
At Brevity we don't just deliver you an incredible cloud-based software solution for your community care organisation, we deliver you peace of mind knowing that you have a trusted partner looking after your best interests. We take care of any server maintenance. We handle all the backups. You don't need an IT staff to use Brevity. We take care of the make sure your data is secure and only accessible by the users you authorize at the levels you authorize.
We set out to develop the most powerful, and easiest to use tools specifically for NDIS focused organisations. But, you don't have to take our word for it. Contact us using the form below to find out for yourself.
Talk to Us Today
Contact Us Today to Setup a Complimentary Demo
and See for Yourself How Brevity Will Improve
Your Business