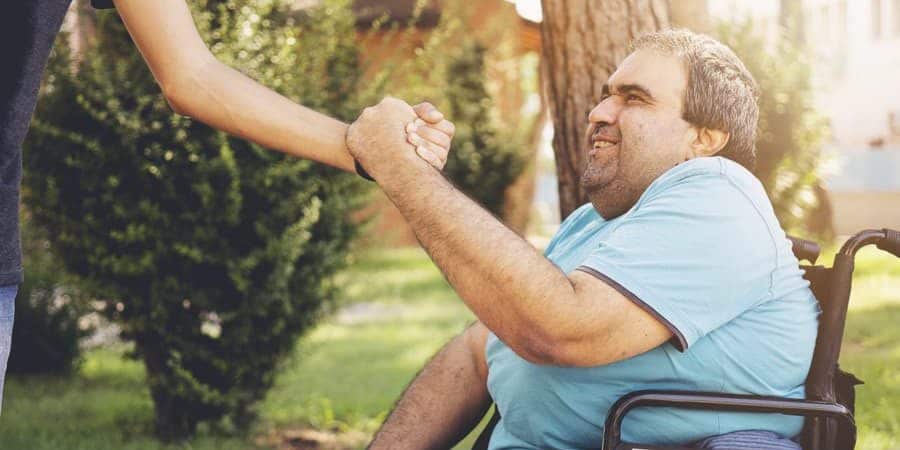 9

MIN READ
How To Find NDIS Participants & Market Your Provider Services
As a care provider, finding the right information that can help you deliver your services to NDIS participants who need it most can be tough…
So how do you sift through all the noise?
There's no doubt that marketing your services in this competitive landscape can be challenging, so it's important to follow a few rules if you want to get more clients. That is why we created this guide on how to get NDIS clients.
First things first, who's a participant?
According to the NDIA:
An NDIS participant is a person with disability who meets the access requirements to become a participant in the NDIS.
In other words, participants are the direct consumers of your services, so marketing directly to self-managed NDIS participants would be a form of consumer marketing.
In many cases, participants will choose not to manage their own NDIS funding to be free from the hurdles of keeping records and doing all the accounting necessary.
There are three ways for participants to benefit from your services:
Self-managed participants receive funding directly from the NDIA and work with providers who can charge them rates higher than what described in the price guide (although this is not common).
Plan-managed participants are appointed to an NDIS plan manager and will see most of their funding managed by the third party on their behalf. Providers can only charge up to the maximum rates highlighted in the price guide.
NDIA-managed participants have their funding handled by the agency itself, leading to the shortest path from delivery of service to payment for providers.
When thinking about how to get NDIS clients, these three areas require vastly different marketing approaches so we're going to discuss each of them in detail in the next few sections.
But before we do that, it's important that you understand who your target customer is, and what you can do to provide them with the best possible services.
Defining Your Target Customer (NDIS Participant)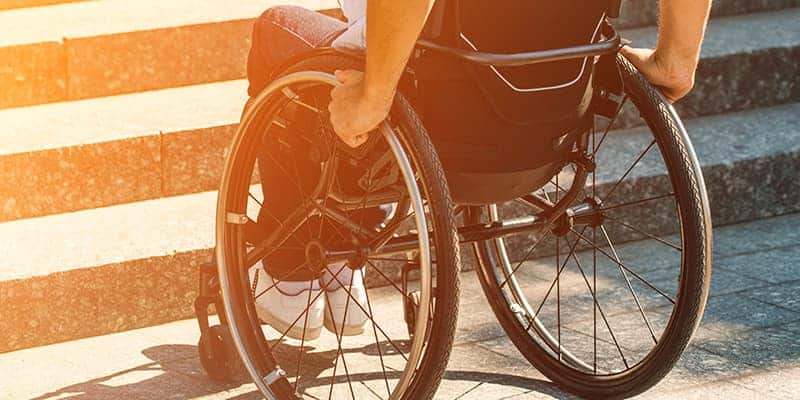 Formally defining your target customer is a crucial part of delivering the best services to a specific type of person. This is done through some data digging.
But what does that look like?
And why is it so important?
You have to think of your ideal customer as someone who's facing a specific and highly burdening problem, whether physical, mental, or somewhere in between.
This is their pain point.
Many times, different groups of people will have similar pain points. And your services should be suited to solving that pain in the best way possible.
The exercise of formally defining your target customer helps you in the process of understanding the group of people you serve from their perspective.
This is an example of a so-called buyer persona: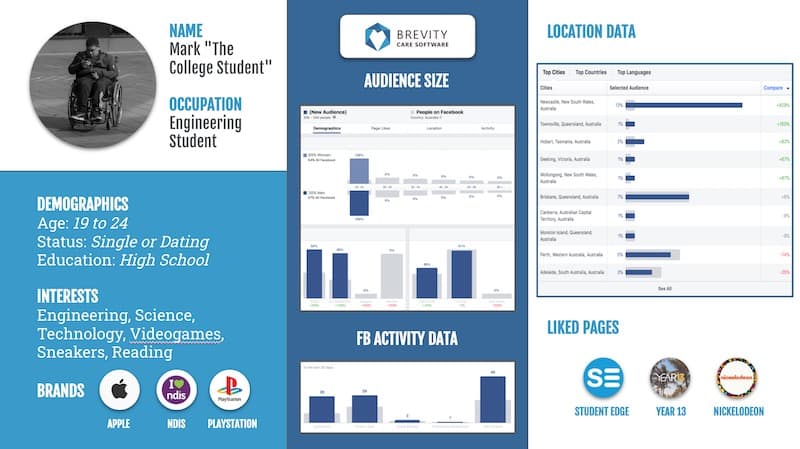 Here we have Mark, a student in his early twenties who likely needs some help in the morning to go to class and in the early afternoon/evening to get back home. Based on the severity of his disability, Mark might also need therapy sessions.
While Mark is a fictitious representation of your ideal customer, visualizing his story and pain points with a document like this helps tremendously with your marketing.
Why?
Because you can cater your messaging directly to their problems without diluting your offering. It's much better if the marketing copy that you write and offer speaks directly to your ideal client no matter where you plan to distribute content related to your business.
Also, it's a good way to keep track of your customers' needs and share ideas internally with your staff members. So why not give it a try?
We have just the right template for you…
Finding NDIS Participants & Marketing To Them
First things first, you don't necessarily need a website to market to NDIS participants, but that doesn't mean you should avoid getting or at least considering one.
In 2020, participants and managers alike expect a continuous cycle of content keeping them updated on the latest news and resources available to them.
This can only be delivered either through your own website or through social media—but it's much better if you have both at your disposal.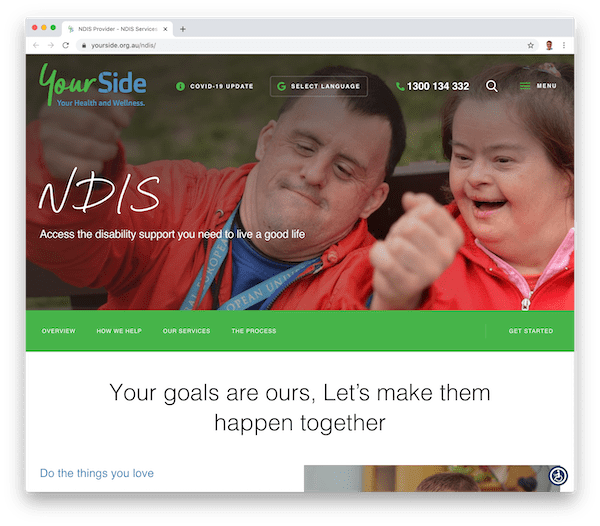 Also, while social media gives you limited access to user data analytics, a website can help you better understand your target buyer through advanced analytics.
We'll discuss how both of these sources can come in handy for each type of participant as well as other relevant techniques in digital marketing.
Without further ado, here's how to find the NDIS participants that are well-suited to your business and how you can talk to them effectively.
1. Self-Managed Participants
For this type of participant, you're better off by talking directly to the consumer themselves as they will have most of the decision-making power.
The best way to do this?
Social media, without a doubt.
While a website with the right content can be effective at attracting the participants you're looking for, social media is where most of your ideal customers are.
Marketing your services to self-managed participants means engaging directly with them in genuine, non-invasive ways. No heavy self-promotion, no unnecessary pitching.
If the prospect you're building a relationship with is the right person, and if you keep talking to them with relevant information, the service will eventually "sell itself."
This doesn't mean that you shouldn't push for the sale once the time feels right and the service is relevant. Of course you should.
But you should do so only when the participant feels comfortable with what you provide and has agreed to a further engagement with your firm.
Where to find these prospects?
Mostly on Facebook groups.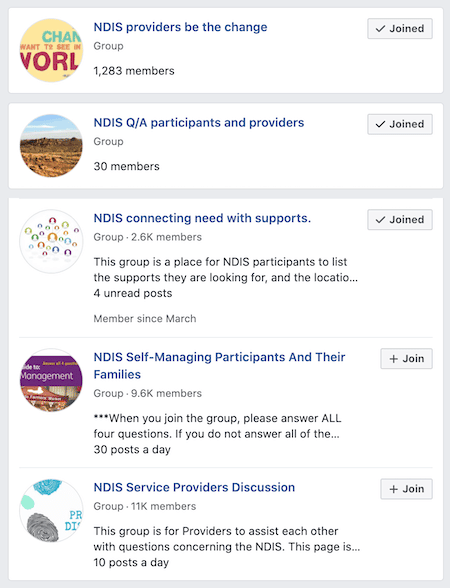 You should check out a few of the NDIS-related groups available at the moment and engage with the administrators to tell them that you're not looking to spam.
Once they let you in, engage with the members.
Write some thoughtful comments. Get to know people.
But more importantly, deliver value with your posts.
This means giving out a snippet of your expertise for "free."
That's when you'll get noticed the most.
And it's when business will start to come in.
2. Plan-Managed Participants
With plan-managed participants, marketing your services is a bit trickier. That's because most participants who decide to go this route will talk to a plan manager who in turn will refer them to a service provider.
If you're a relatively new NDIS care provider, partnerships will benefit your business most in this case. Since plan managers already have control and experience over extensive networks, it's best to partner up with them from the get go.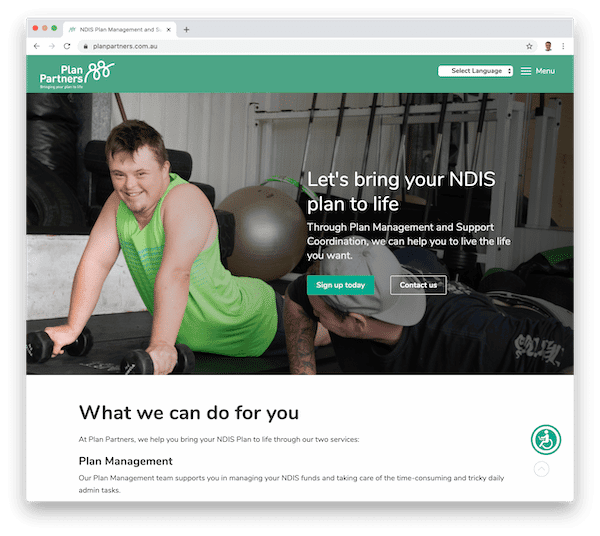 Some networks to join may be:
Plan Partners | One of the biggest plan managers in Australia
Integra | Slightly smaller but just as valuable as Plan Partners
NDSP | Great referral partnerships for those who are starting out
Not all participants will already be acquainted with plan management. That's why it's important that you guide people with special needs towards the right solution.
If you work with these participants, you should keep them informed and have a list of resources to offer them either through your website or your social media page. We recommend getting a site and starting a blog just like the one you're reading.
This will also boost your online visibility which is a nice plus.
3. NDIA-Managed Participants
Our last option is also the hardest one to market for. There's actually no real way to control how NDIA-managed participants choose their providers as the agency provides them with a list of registered businesses that they can use for their needs.
Your best bet here is to be on that list!
To get that done, you should talk directly to the agency and see if you can find an arrangement. The "obvious" requirements are that you should be registered as an NDIS provider as well as have access to their portal.
---
These were some of the techniques that can be used to find participants and sell your services as an NDIS service provider. Which one is your favorite?
Setting Measurable Goals & Hitting Them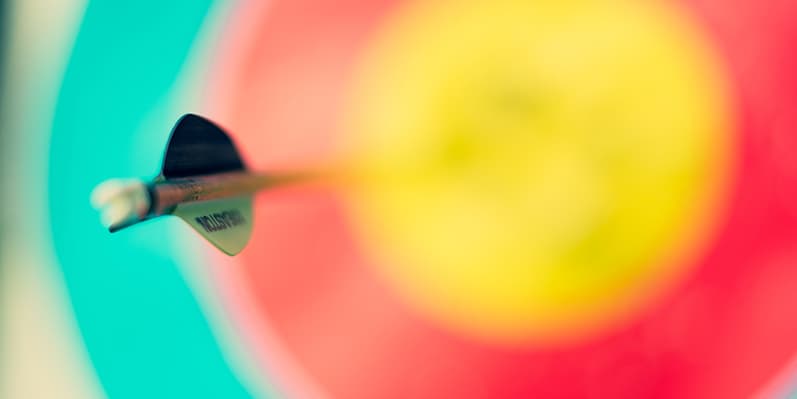 To be effective with your marketing efforts, it's best to set some goals prior to going into promotion mode. This helps with measuring results and achieving predictable growth.
The best way to set these goals is to keep in mind the SMART framework: specific, measurable, attainable, realistic, time-bound.
That's what a good marketing plan should look like.
But how do you keep track of these?
With a plain-old spreadsheet.
Something like this will do:
Give your campaign a name, set some quarterly numeric goals related to the metrics you're most interested in (website visitors, phone calls, paying customers, etc.) and set a start date for your team to engage with prospects.
Keep track of all the tasks and you're on your way to good business!
Keeping The Promise By Delivering Quality Services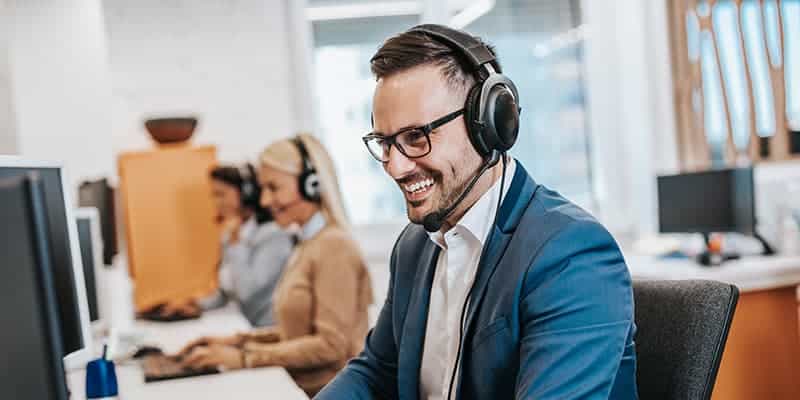 Once you've acquired new clients, it's important to keep the promises made via your marketing efforts and service agreement.
Building a relationship with clients takes time—especially in this industry—and delivering great services is one of the best ways to grow organically.
If participants love what you do, you can rest assured they'll tell others.
That's the power of word of mouth referrals. If you can stick to your plan, new business should come in by itself. And if it takes longer than usual, you always have the power of technology on your side.
Whatever marketing tactics you choose, always give priority to your current clients before you aim for more and more growth.
It's good to be ambitious, but the well-being of participants that have already put their trust into your hands should always come first.
Brevity is here to help you every step of the way. Find out more about our software suite and how we can help you grow your provider business.
---
Frequently Asked Questions
What prices should I charge to NDIS participants?
The prices you can charge to NDIS participants depend heavily on the latest version of the NDIS price guide. For self-managed participants, you can charge higher prices than what shown in the guide, but participants will likely want to negotiate. For plan-managed participants, you can only charge up to the maximum rates.
What's the difference between a self-managed and a plan-managed participant?
Self-managed participants are people with special needs who are fully capable of managing their own NDIS funds and deal with the service providers directly. These can also appoint a nominee to handle things on their behalf. On the other hand, plan managed participants have their funds managed through a third party manager.
Where do you find NDIS participants and their contact information?
The best way to understand the market and see if your services can fit a specific participant is to join both local and online communities related to the NDIS and your specific line of service. It's crucial that you sign up to online groups either through social media or forums throughout the internet to get value out of your marketing efforts.
How do you market an NDIS service provider business?
There are many techniques to market your services to participants as an NDIS provider, many of which can be handled online either through your own website or through social media. Since participants often require physical therapy, it's important to visit local communities and attend city events related to your line of work.