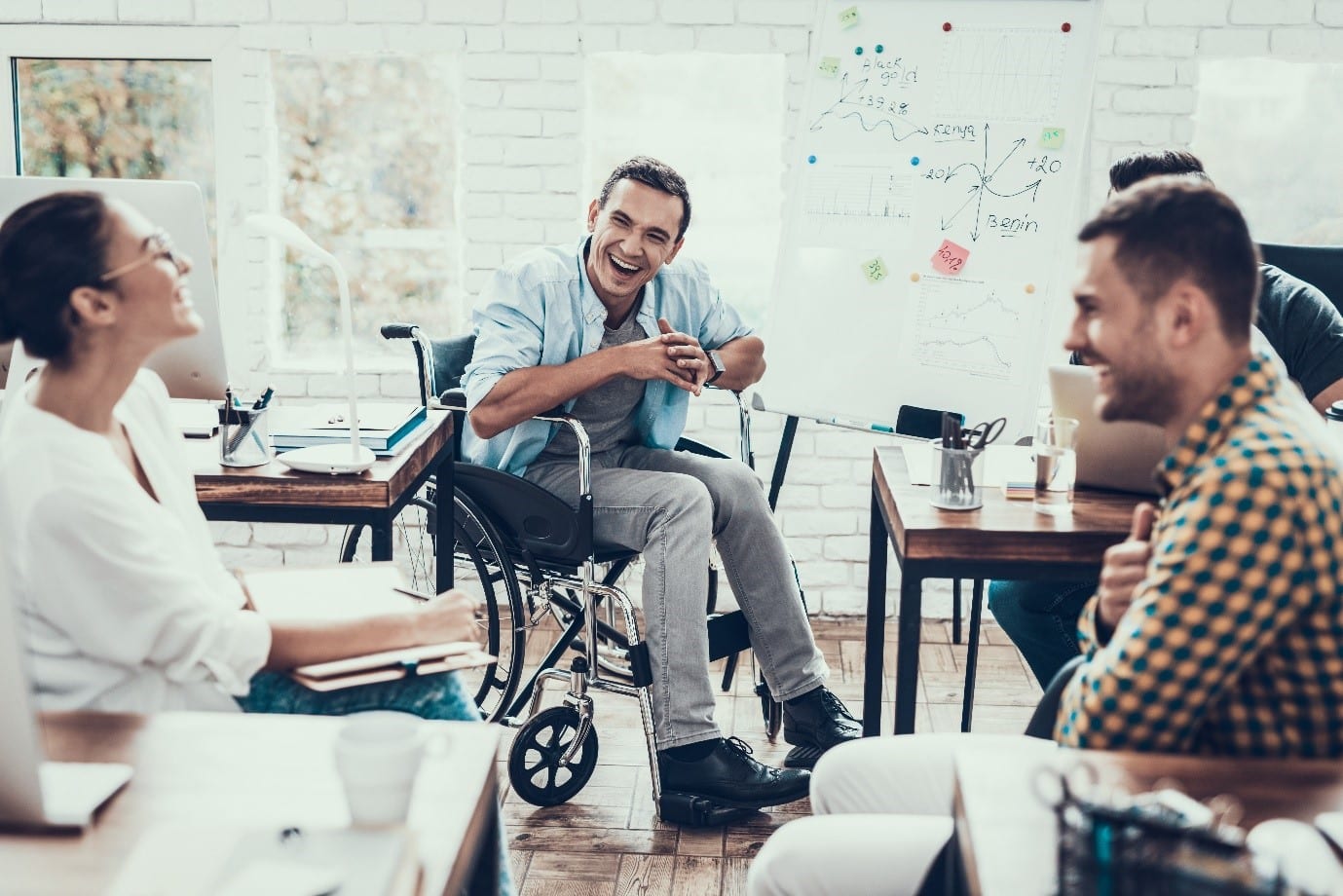 4

MIN READ
"Great things in business are never done by one person. They're done by a team of people." So said the entrepreneur extraordinaire and tech visionary himself Steve Jobs. And when it comes to operating an NDIS business, this is certainly true. That is why we have created this easy to follow NDIS team management guide.
Providing NDIS supports and services requires a significant amount of planning, organising, paperwork, and record-keeping, not to mention the actual provision of the disability supports themselves! Even for solo operators, running an NDIS business requires teamwork. When you think about it, the NDIS solo provider forms a working relationship with the person living with a disability.
Furthermore, they may rely on others in their life, like family and friends, to help them out with such things as bookkeeping, etc. What's needed is a framework for getting the most out of your employees (even if it's just yourself at the moment) if you are going to maximise their efforts in delivering exceptional quality care to NDIS participants. That way, you can help your business grow to have an even bigger impact on improving the lives of people living with a disability. With this in mind, we present to you the following NDIS team management guide.
NDIS Team Management: An Overview
In accordance with the NDIS Practice Standards, you are required to have a HR management system in place that ensures participants' needs are being met by competent NDIS workers. A crucial first step in NDIS employee management is ensuring that each of your employees satisfies the minimum requirements outlined in the HR Management standard descriptor. Don't worry if you haven't got time to research and review this for yourself, we're about to break it down for you!
NDIS Employee Management Checklist
The NDIS wants to ensure that:
people living with a disability receive services and supports from suitably qualified workers
the care delivered is person-centred
NDIS workers have been appropriately screened to ensure suitability to work with vulnerable people
your team undertakes ongoing professional learning
NDIS participants are happy with all services provided.
To this end, it is important that you put a range of key strategies in place within your NDIS team management guidelines.
NDIS Team Management Guidelines
Record the relevant skills and knowledge required of each role within your NDIS business
This will help ensure your NDIS business not only employs the right people for the job but also remains compliant with the NDIS Practice Standards. It's essential that you have a database that documents the responsibilities, scope, and any restrictions within each position in your organisation.
Maintain worker screening and suitability checks, qualifications, and experience
Without evidence of the appropriate worker screening checks having been carried out your NDIS business will run afoul during an audit. Keeping track of key employee information needs to be done is a systematic, secure, and easy to use system. That way, you are as ready as you can when the auditor asks you to provide evidence of your workers' suitability to render disability services.
Keep track of worker training
It's a requirement under the NDIS Practice Standards that your employees undergo initial training that encompasses completion of the NDIS worker orientation module: Quality, Safety and You. This training course sets out key responsibilities of workers under the NDIS Code of Conduct. Your workers' training and education isn't finished once this training is complete. Indeed, to satisfy this outcome your NDIS business needs to keep track of the effectiveness of training and education programs workers have taken to help further meet the needs of NDIS participants.
Track worker performance
When you are in the business of NDIS team management, it's a must that you provide your employees with the appropriate supervision, supports, and resources they need to ensure they are progressing in their chosen vocation of working with people living with a disability. Therefore, you need to keep a running record of how the performance of your workers is managed and developed. This should also document the very important process of giving them feedback designed to help them improve.
Final Thoughts
Running an NDIS business and managing a team of workers requires a significant amount of organisation and dedication. When you get the right balance, you position your business to deliver exceptional quality care for people living with a disability.
Not only that, when you recruit, train, and manage the right team of people, you also give your company every chance to be a success. Having a robust set of NDIS team management guidelines in place is a must. So is working with the best NDIS provider software you can find. And the software solution from Brevity fits this bill. Built from the ground up with the needs of NDIS providers at its core, Brevity Care software offers an all-in-one employee record and administration package, as well as a whole host of other features.
If you would like to know more about how Brevity can help your NDIS business streamline its processes and unlock its growth potential, why not request a free demo today?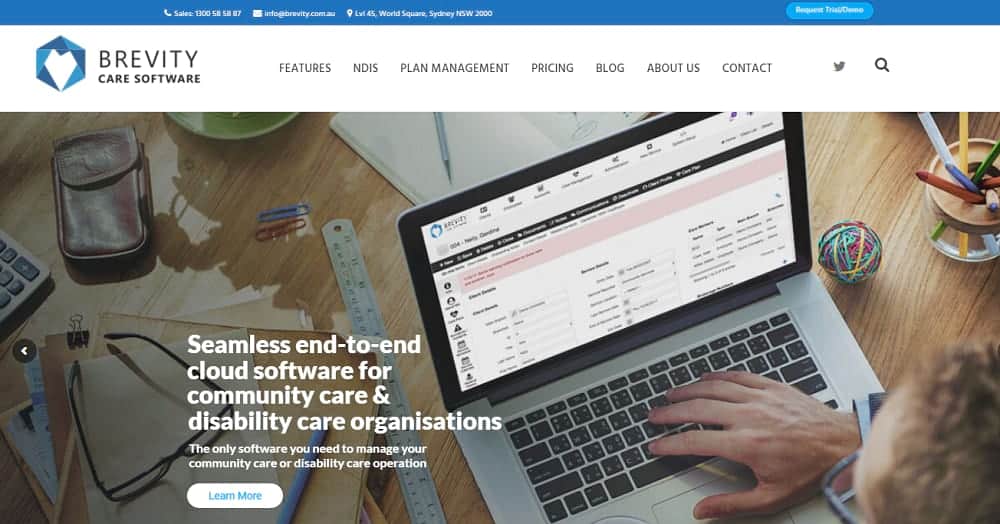 Originally published March 14 2022
FREE DEMO: See How Brevity Care Software Can Help Improve Your Every Day Operations as an NDIS Provider