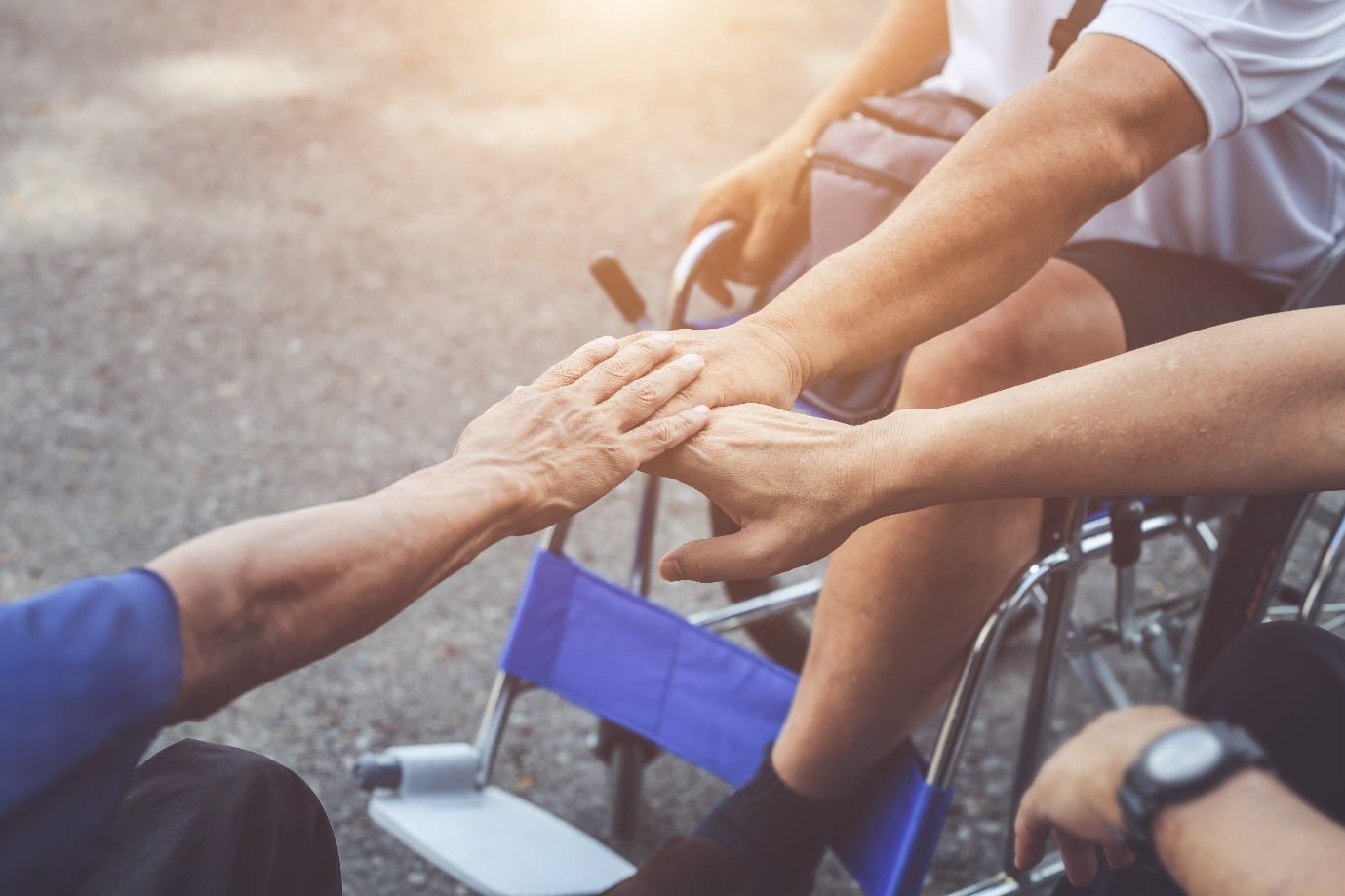 5

MIN READ
The disability sector in Australia is changing year after year, including the SCHADS award that covers how staff are paid within the industry. As part of the latest review there are several key changes to the SCHADS award that took effect from first full payroll period on or after 1 July 2022. With a shortage of disability support workers making headlines at the moment, it's crucial that working conditions and rates of pay for disability support workers are updated to retain and attract workers.
In operation since 2010, the Social, Community, Home Care and Disability Services Industry Award, also known as the SCHADS Award, covers a wide range of organisations in the disability services industry. So, when the Fair Work Commission concluded its 4-yearly review of the SCHADS Award last year, we were eager to learn about the changes to be made to the award which is now more than a decade old.
The changes to the SCHADS Award will most likely affect how most organisations roster shifts. It is important to carefully review and consider how these changes affect your current agreements with clients.
Key changes to the SCHADS Award
Several key changes to clauses will apply from the first full pay period on or after 1 July 2022, including:
Clause 10: Types of employment
Clause 15: Minimum weekly wages for the social and community services employees and crisis accommodation employees
Clause 20: Allowances
Clause 25: Ordinary hours of work and rostering
Clause 28: Overtime
Clause 29: Shiftwork
Clause 31: Annual leave
You can read the full determination of changes here. Below are the key changes that were made.
Minimum shift length for disability services workers
Most commonly, NDIS supports are charged by the hour. One of the main changes to the SCHADS Award is that there are now minimum engagement periods for part-time and casual employees. Employers are now required to schedule on these types of disability support workers for shifts that last at least two hours.
However, there is a transitional period lasting until 1 October 2022 during which employers and employees may negotiate changes to shifts.
Broken shifts
When the SCHADS Award came up for review, a number of stakeholders submitted that the proposed changes to broken shifts would not work with the current NDIS pricing structure. However, the Fair Work Commission has decided to go ahead and reward workers extra for their broken shifts, which are defined as a shift within a 12 hour period that includes one or more breaks, not counting meal breaks. For example, a support worker rostered on from 9 am to 12 pm and then again from 3 pm to 6 pm, is classified as a broken shift.
From 1 July 2022 employees will be paid the applicable loading rate only for the hours of the broken shift. E.g. If an employee performs work on a broken shift from 9.00 am to 11.00am (first period of work) and then from 5.30 pm to 8.30 pm (second period of work), the afternoon shift allowance will be payable on the second period of work only.
Workers will however be paid an additional loading of 1.7% of the basic rate for the first broken shift and 2.25% of the basic rate for any subsequent broken shifts. The definition of night shift has also been updated to mean any shift which finishes after 12 midnight and before 6am.
Sleepover shifts
Clause 25.7(c) related to sleepover shift has been amended. The addition of a requirement to provide clean linen has been added. The clause has been amended as follows: The span for a sleepover will be a continuous period of 8 hours. Employees will be provided with a separate room with a bed and clean linen, the use of appropriate facilities (including access to food preparation facilities and staff facilities where these exist) and free board and lodging for each night when the employee sleeps over.
Client cancellations
Under the new rules, workers will now be reimbursed for client cancellations. If a client cancels a service scheduled for a full-time or part-time employee (within seven days), the employer must either substitute another shift for the worker or pay them the full fee. As a result of the changes, employers must now provide employees with advance notice before requiring them to work 'make-up time.' The legislation also sets out specific rules for when and what type of make-up time may be offered.
This will become one of the more difficult adjustments for service providers as the NDIS Pricing Arrangements currently only call for a Short Notice Cancellation rule of two business days.
Working at home
Given that the rise of WFH during the Covid pandemic, it's only natural that disability support workers who work from home became an issue for Fair Work to address. Employee representative groups made it clear that employees must be rewarded for the work they do at home. Employees who work remotely outside of their rostered hours and designated shifts will now benefit from scaled minimum payments under the revisions. The scale ranges from just 15 mins of pay all the way up to 275% of the minimum hourly rate.
Overtime and on-call rates
Thankfully, the changes to the SCHADS Award mean there is now more clarity around overtime rates for disability services workers and employers. Also, if an employee must be on call, they will receive an additional 2% of the standard rate for weekdays or 3.96% of the standard rate for public holidays as a way to compensate them.
Final Thoughts
Whilst these changes are for the good of disability support workers, and for the industry as a whole, they do pose a challenge for NDIS providers. It is essential that NDIS businesses have robust and streamlined processes in place prior to tackling the range of changes we've outlined above.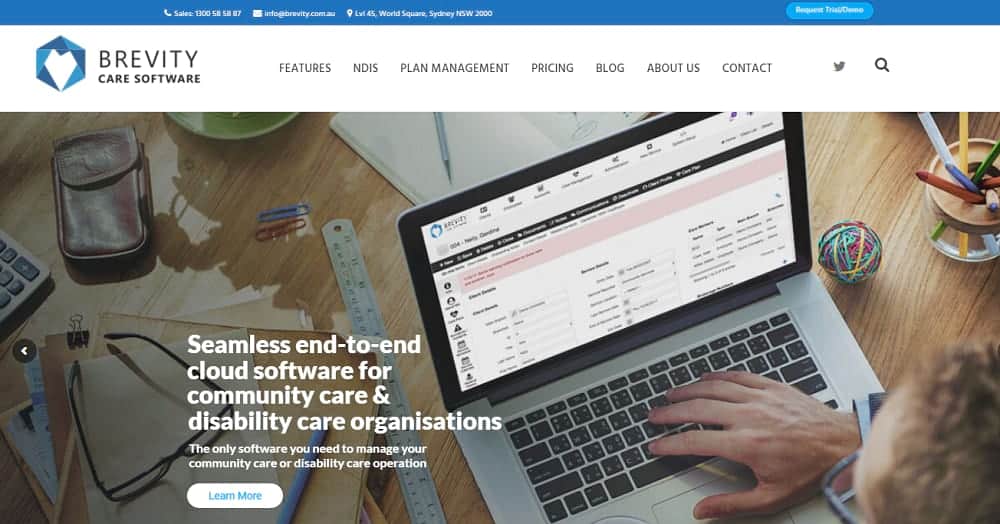 Need Help with Simplifying Payroll and other aspects of running an NDIS organisation? Let Us Help
With our built in SCHADS Award Interpreter, Brevity Care helps NDIS businesses stay compliant and frees you up to concentrate on running your organisation and supporting people with disabilities. Our software is packed with features to assist NDIS providers with payroll and staff management, including group rostering with multiple clients and support workers, HR tracking, timesheet and leave management.
Our software solution lets you quickly and easily see what needs to be done, when it needs to be done and by whom. If you want to learn more about how Brevity can help your NDIS business, get in touch with our team today and request your free demo.
Originally published May 13 2022
FREE DEMO: See How Brevity Care Software Can Help Improve Your Every Day Operations as an NDIS Provider