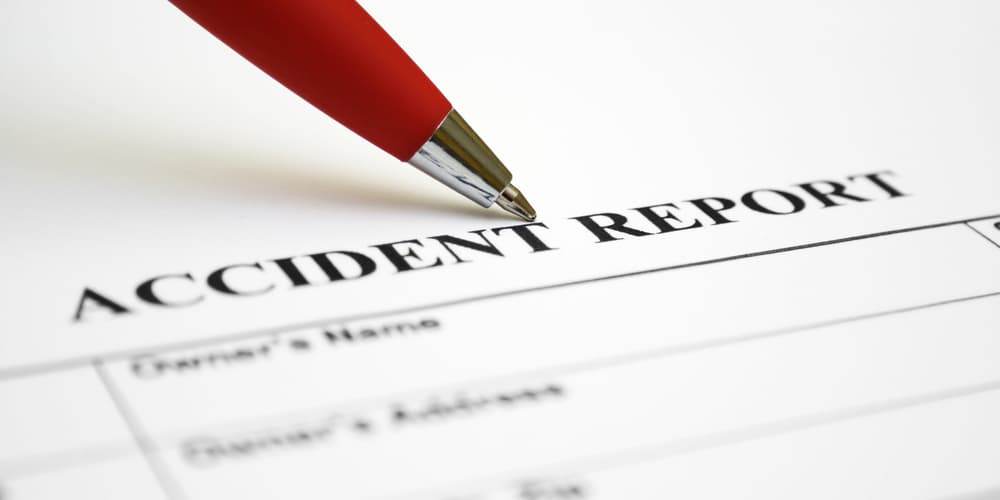 6

MIN READ
Grab This Free NDIS Incident Form Template [+ How To Use It]
Managing incidents effectively is an essential part of providing quality and safe disability supports and services, and an obligation for all NDIS providers under the NDIS Code of Conduct.
An incident management system is a set of processes and procedures used to manage incidents. Effective incident management practices can reduce preventable deaths, serious injuries and other serious incidents.
All NDIS providers, registered and unregistered, can benefit from implementing an incident management system. A reportable incident under the NDIS is a serious occurring and must be reported to the Quality & Safeguards Commission within 24 hours (or 5 days for unauthorised restrictive practices).
Capturing all pertinent information relating to an incident is important, which is why we've created an easy-to-use fillable PDF template for you to immediately gather the information necessary.
» FREE DOWNLOAD: Get The Fillable Incident Form Template in PDF Format & Follow The Instructions Below
Before you jump straight into filling out the details, there are few things to know about the template:
The form does not replace official submission in the NDIS Commission portal
It is only intended for internal sharing before official submission
Once understood, section #1 (instructions) can be removed
Also, this blog post will focus exclusively on helping you navigate each section of an NDIS incident form. If you want to learn more about incident management, please refer to our complete guide and policy template.
How To Use The NDIS Incident Form Template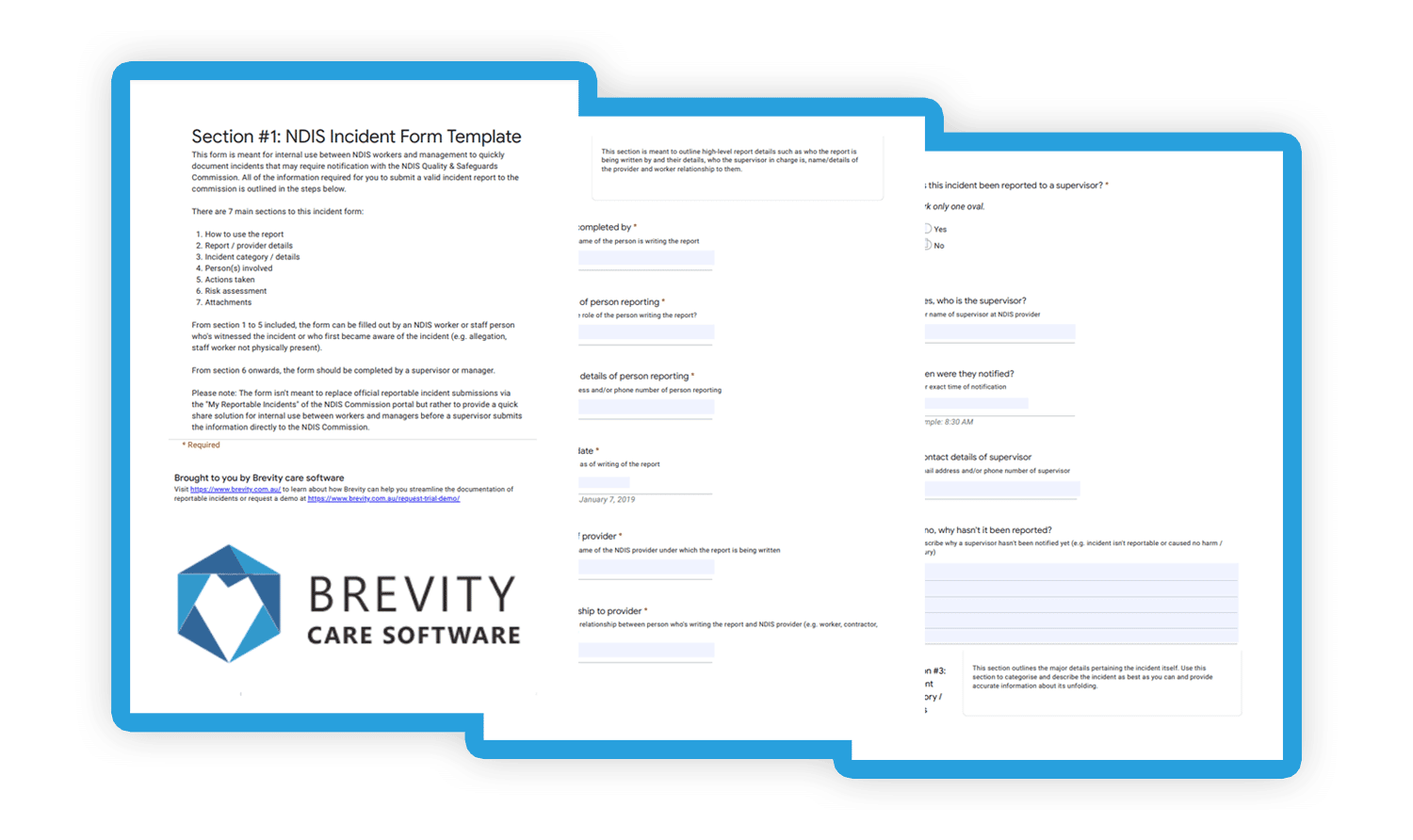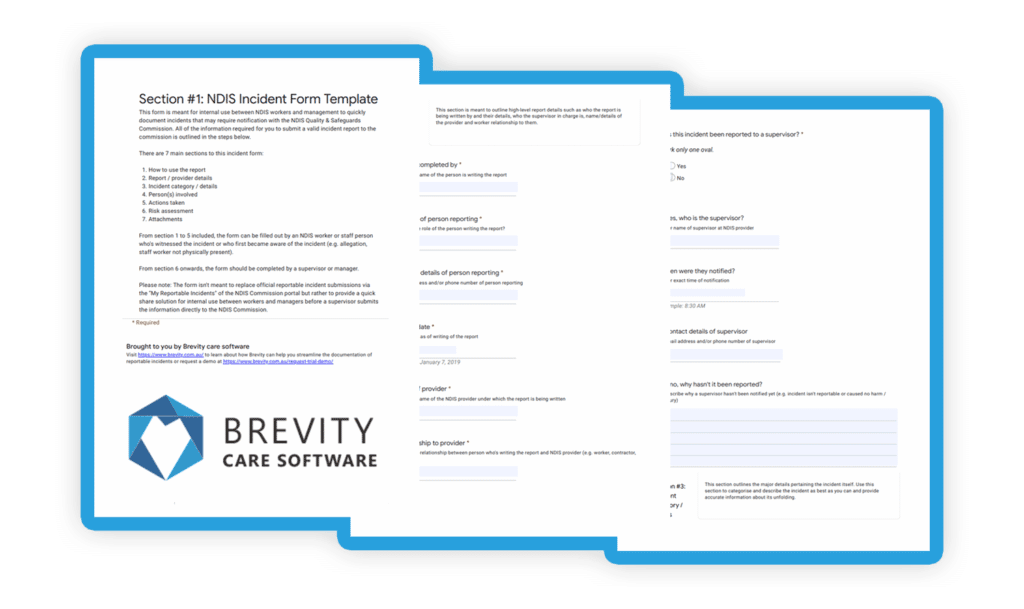 If you haven't filled out an incident form under the NDIS yet, you should understand the main sections that are part of the reporting process as well as the attachments that go with it. There are 7 sections to cover:
Instructions on incident form
Report / provider details
Incident category / details
Person(s) involved
Actions taken
Risk assessment
Attachments
For each section, we will provide tips on how to best fill out the form. If you are unsure what to include in any of the sections, check the information below or contact your supervisor (and fill out their details in the form!).
Section #1 of NDIS Incident Form: Instructions for Template Use
The first section is fairly straightforward as it sets some ground rules for how to use the template and some disclaimers that you shouldn't use this form for official submission. Use the NDIS Commission portal to submit the information.
Section #2 of NDIS Incident Form: Report / Provider Details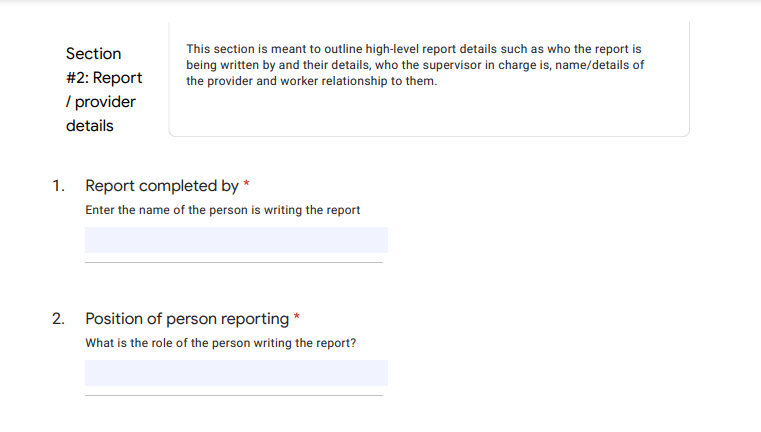 If you are the person who will be filling out the incident form, section #2 is where you'll want to include all of your information, including full name, relationship with NDIS provider, date of reporting, and more.
In this section, it's really important that you respond to whether the incident will be reported to a supervisor and, if so, who that person is.
Generally, this is the best way forward.
We do not advise not to report to a supervisor, however if for whatever reason you don't, you will not to provide a reason at the bottom of the section.
Section #3 of NDIS Incident Form: Incident Category / Details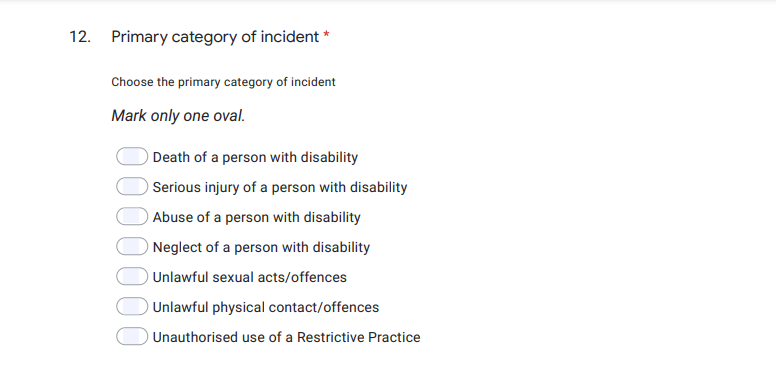 Providing accurate information on the category of incident and details of how it unfolded is paramount to the reporting process.
This is where you'll want to include as much detail as possible regarding what happened, who was involved, and who was notified.
If you're not sure what category the incident falls under (you can choose from 7 options), please speak to your supervisor and fill out the details with their help.
Section #4 of NDIS Incident Form: Person(s) Involved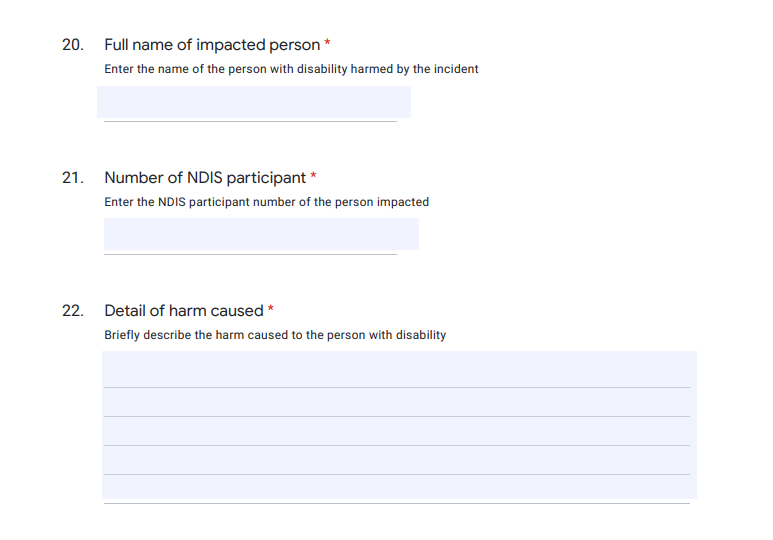 Details regarding the impacted person (NDIS participant who was harmed by the incident) must be filled out with every report.
If you're a worker, you should aware of the participant's NDIS number, their full name, and their contact details. Make sure to describe what happened to this person and why they were caused harm as part of the incident.
The most important part in this section is to select whether a person (usually a worker or contractor under NDIS provider) was subject of an allegation as part of the incident.
If you're not sure, speak to your supervisor. If you do know there is a person that is subject to allegations, include their details in full; otherwise you can skip that part.
Section #5 of NDIS Incident Form: Actions Taken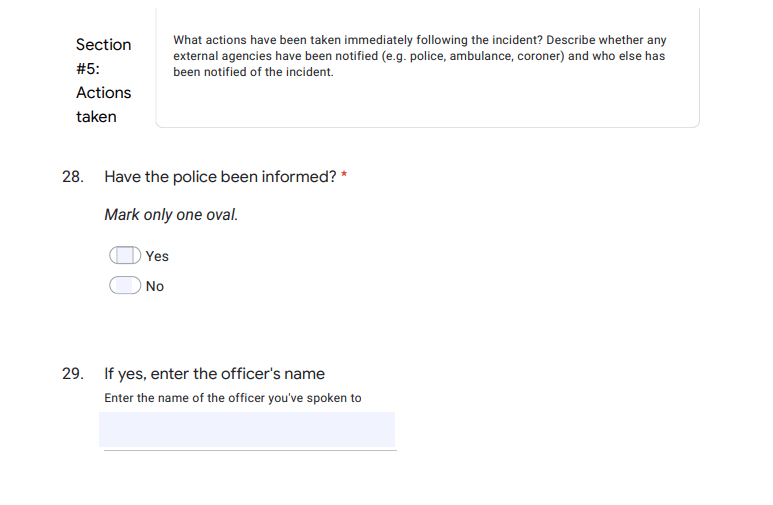 "Actions taken" refers primarily to what happened after the incident, and more specifically whether external agencies like the police or emergency services were called into action. It's important to ask the police officer / emergency professionals arriving at the scene their name and possibly contact details.
Section #6 of NDIS Incident Form: Risk Assessment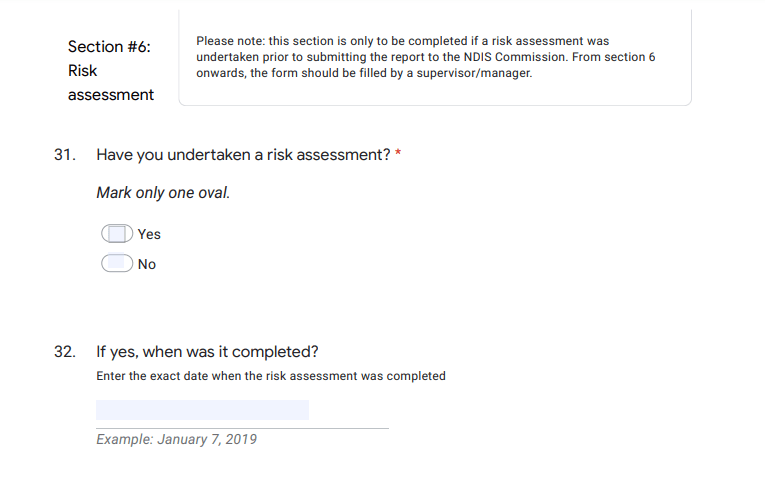 From section #6 onwards, it is the responsibility of the supervisor to decide whether a risk assessment is necessary, providing details on who was consulted and what it includes. This is based off of the NDIS provider's incident management policy.
Section #7 of NDIS Incident Form: Attachments

Finally, any attachments such as photos, documents, or anything that may support the incident report should be attached together with the filled PDF.
---
If you haven't downloaded your incident form template yet, now is the time to do it. Click below and share the PDF within your organisation.
» FREE DOWNLOAD: Get The Fillable Incident Form Template in PDF Format & Follow The Instructions Above
Do Away with Manual NDIS Incident Forms
Due to the heavily-regulated nature of doing business under the NDIS, using manual incident form templates can become tricky to manage as your organisation grows.
If you're a small provider (under 5 employees), feel free to use the PDF format. However, for providers with 10 or more employees, it is best to keep track of all reportable incidents within a single management system.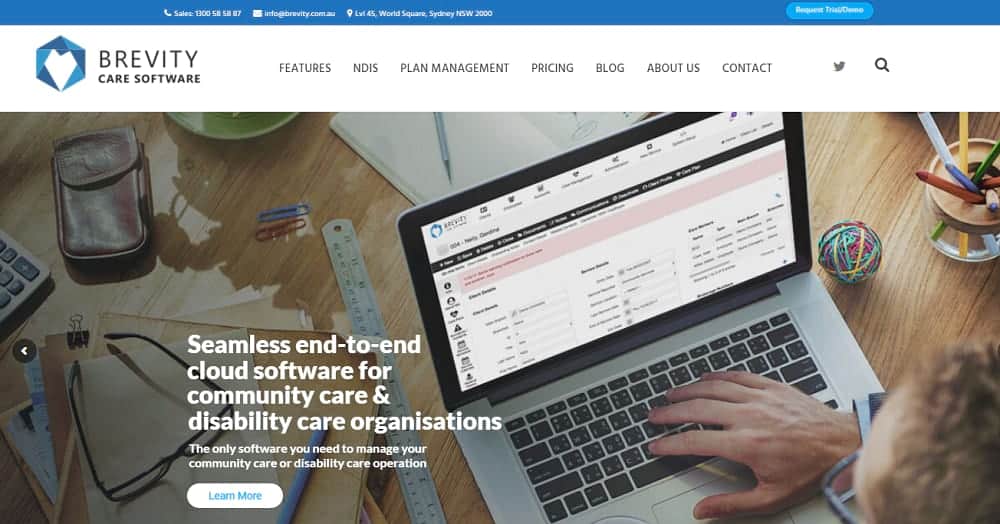 Brevity allows NDIS workers to submit incident reports directly from a mobile application for immediate reporting to managers who, in turn, can review the information provided and submit it to the NDIS Commission.
This not only streamlines the workflow but also ensures that nothing falls through the cracks; each reportable incident is kept track of within a complete management system for your NDIS business.
If you want to learn more about how Brevity can help your organisation mitigate the risks of incidents and document them accurately, schedule a free demo today or contact us directly for any question.
Originally published Sep 30 2021