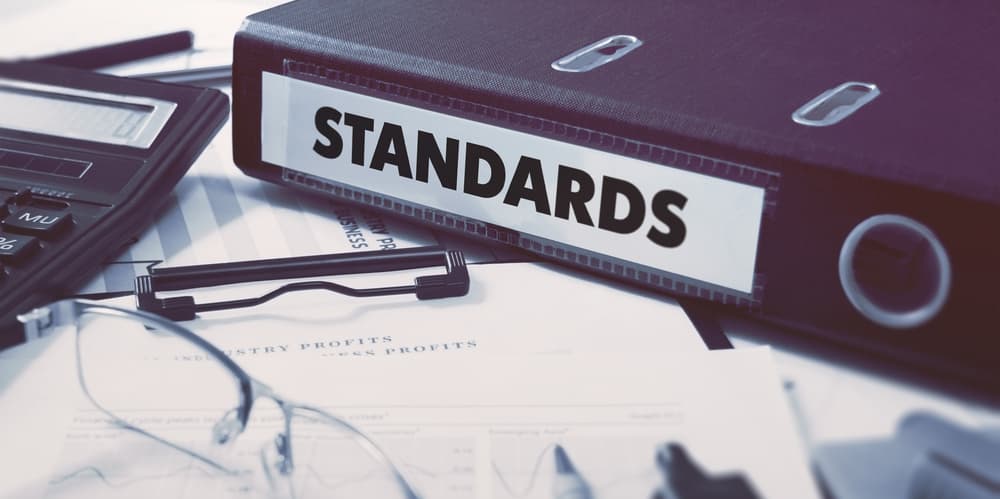 6

MIN READ
The NDIS practice standards are the gold standard for NDIS providers. They are about ensuring that your business demonstrably provides high quality supports to participants.
The NDIS practice standards were released by the NDIS Quality and Safeguards Commission as a comprehensive 45 page document. This document goes into great detail about all of the rights and responsibilities associated with being an NDIS provider.
However, if you're strapped for time, this is the perfect article for you.
We will boil the NDIS practice standards down to small bites to make them not only easy to understand, but also relevant to the day-to -day operations of your NDIS business.
How NDIS Practice Standards Affect NDIS Providers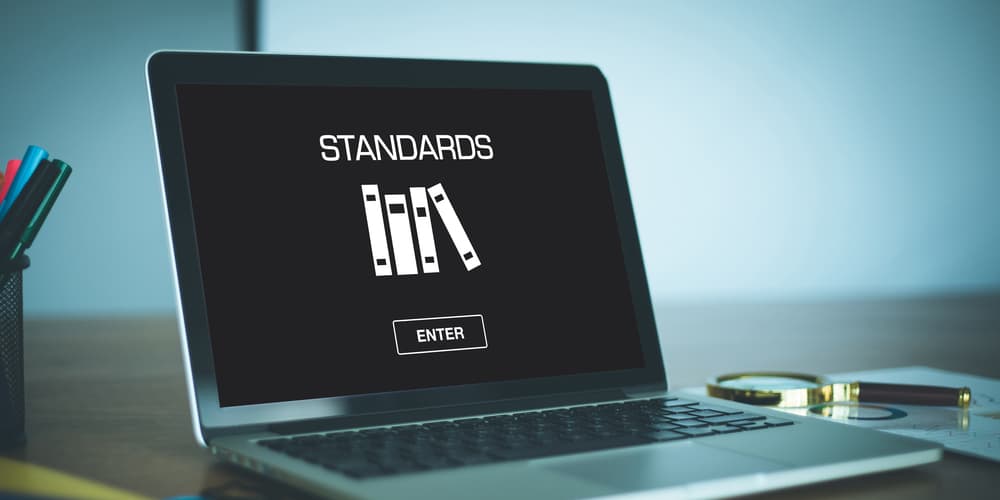 Alongside the NDIS Code of Conduct, the NDIS practice standards set the benchmark for the quality of service and support NDIS participants can expect from your business.
The Standards set out all of the key responsibilities for providers, and specifically what quality indicators auditors will be on the lookout for when they inspect your NDIS business.
NDIS practice standards stipulate the way your business should interact with people with a disability. Your NDIS business should always treat NDIS participants with the utmost respect by:
Providing individualized supports
Respecting the different values of individuals
Upholding privacy and confidentiality
Facilitating independence
Allowing free and informed choice
Preventing abuse, neglect and discrimination
The Code of Conduct forms the basis that all providers must abide by, with NDIS practice standards building on top of its foundational values as legally-binding regulations.
Note: Even unregistered NDIS providers have to abide by the Code of Conduct but, without registration, the Practice Standards aren't as strictly enforced. We always recommend registering with the NDIS to build trust with participants and grow your business.
What's The Purpose of Having Standards?
Upholding NDIS practice standards is critical to ensuring your NDIS business is not only legally-compliant, but also delivering high-quality supports to people with a disability.
It's a legal requirement that your NDIS business operates in a fair and ethical manner. NDIS participants should feel empowered when accessing the type of supports your company provides, not scared, confused, or solely dependent on your help.
"It's a legal requirement for your NDIS business to operate in a fair and ethical manner."
Supports that privilege, develop, and respect their individuality as well as human rights are what the NDIS stands for, and what the Code of Conduct and Practice Standards are all about.
NDIS practice standards do not touch other legal requirements such as fair pricing arrangements or operations; they focus exclusively on the safety and well-being of the participant.
(And the provider's important role in achieving that goal!)
Understanding the NDIS "Quality Indicators"
Quality indicators underpin the NDIS practice standards. Beneath each of the standards sit the demonstrable indicators auditors will be checking for when assessing your business.
It is crucial for your provider business to fully-understand the quality indicators for each individual support you provide as well as knowing how to demonstrate the outcomes.
Quality indicators ask for compliance in the following areas:
Upholding each participant's legal and human rights
Communication is carried out in a transparent and respectful manner
Privacy and dignity are considered paramount
Individual choice is supported
Robust policies and procedures that prevent discrimination or abuse
Reportable incidents are immediately followed up
Failing to comply with (or demonstrate) any of these items may lead to significant legal issues. That's why software like Brevity is great for keeping track of all supports offered to participants and how internal policies and procedures help maintain the standards in check.
Managing Liabilities & Quality Assurance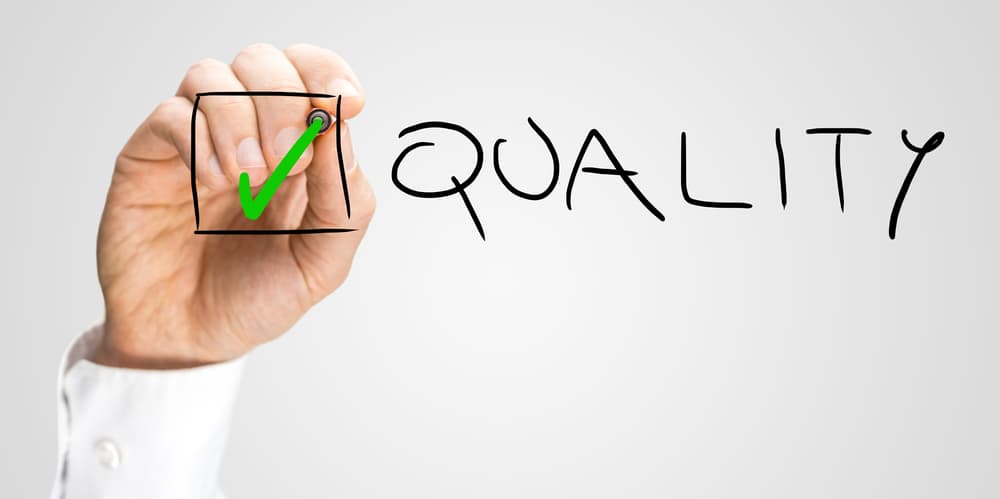 In terms of managing liabilities, it all boils down to ensuring your NDIS business has robust operational procedures in place to offset risk.
Developing a culture of high quality management will ensure your business is well placed when it comes to meeting the complex needs of your clients.
"Developing a culture of high quality management will ensure that your business will meet the complex needs of NDIS participants."
This way, while your business remains in compliance, it will also be in a position to scale and capture increased market share as more clients come knocking on your door.
Reducing your company's risk and guaranteeing quality not only protects your business, it also ensures your clients experience unsurpassed service and support.
You can achieve this by doing the following:
Developing a high performing management system
Mitigating risks by documenting properly
Using feedback and data to support continuous improvement
Defining effective operational guidelines
Ensuring continuity of support
Individually, all of these points are key to effectively managing liabilities that the NDIS practice standards raise against the quality of supports provided to participants.
The Core Module Explained in Simple Terms
The NDIS practice standards core module sets out the expected framework for the day-to-day operations of providers. In other words, the policies, procedures, and processes of your firm.
Employing a compliant management system is key as it will help you record everything the NDIS Quality & Safeguards commission requires as part of the core module. When it comes to proving your NDIS business' compliance with the Standards, it's all about evidence.
The word 'system' is used 30 times within the entire document for good reason.
For instance, if an auditor inquires about how your company upholds its rights and responsibilities, you would necessarily direct them to your Rights and Responsibilities Policy.
The Role of Supplementary Modules
Supplementary modules cover the following:
High intensity personal activities
Specialist support, including behaviour support
Implementing early childhood supports
Coordinating specialized support
Providing specialist disability accommodation
If you've chosen to specialize in a specific support with your NDIS business, these modules will be just as important as the core module; they shouldn't be overlooked.

Due to the specialized nature, we recommend hiring professionals to help with drafting the policies necessary to cover each support as best as possible.
Bring It All Together in One System
When it comes to abiding by the complex and detailed set of practice standards mandated by the NDIS, you can't just write things on paper and store them in a cabinet anymore.
The legal landscape for the NDIS is so complex that it would take an unreasonable effort to store all of that information physically somewhere…
That's where software like Brevity comes in.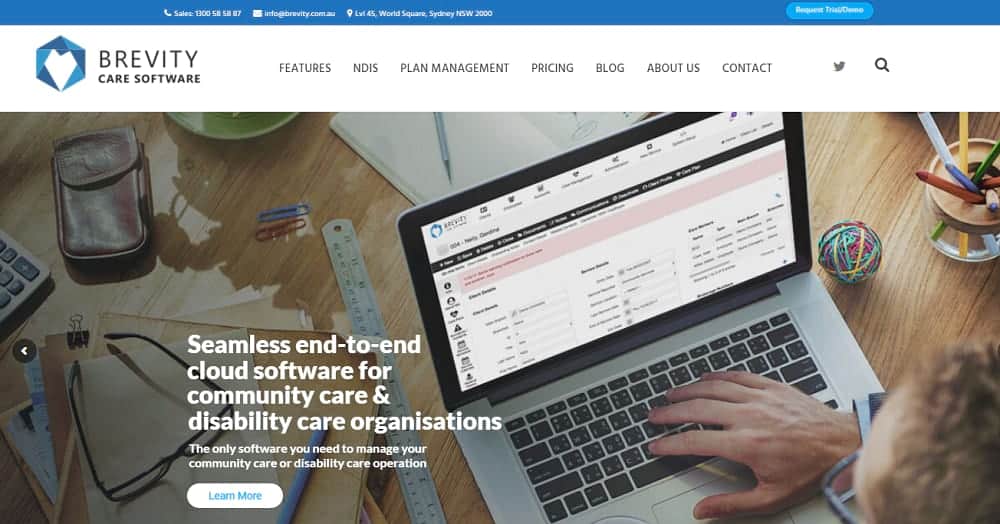 Brevity was designed specifically with NDIS providers (and plan managers) in mind, making it easy to store the right information where it belongs and retrieve it quickly.
Software like Brevity allows your organisation to deliver personalised, predictable and profitable customer experiences while minimising the risks associated with the NDIS practice standards.
Originally published Sep 23 2021
» FREE DEMO: See How Brevity Care Software Can Help Improve Your Every Day Operations as an NDIS Provider
Frequently Asked Questions
What are 4 NDIS practice standards used by service providers?
The most important NDIS practice standards your business must uphold are: providing individualized supports, respecting the different values of individuals, upholding privacy and confidentiality, and facilitating independence.
NDIS Practice standards: What is the core module?
The NDIS practice standards Core Module sets out the expected framework for the day-to-day operations of NDIS providers.
What are the NDIS principles?
The principles of the NDIS when it comes to working with people with a disability revolve around respecting individuals' rights, freedom, and self-determination.
What is the role of the NDIS quality and safeguards commission?
The NDIS Quality and Safeguards Commission oversees and regulates NDIS providers. Its aim is to provide consistency of experience within the national NDIS framework. It is also tasked with promoting safety and quality services. Another major part of its mandate is resolving problems and identifying areas for improvement.