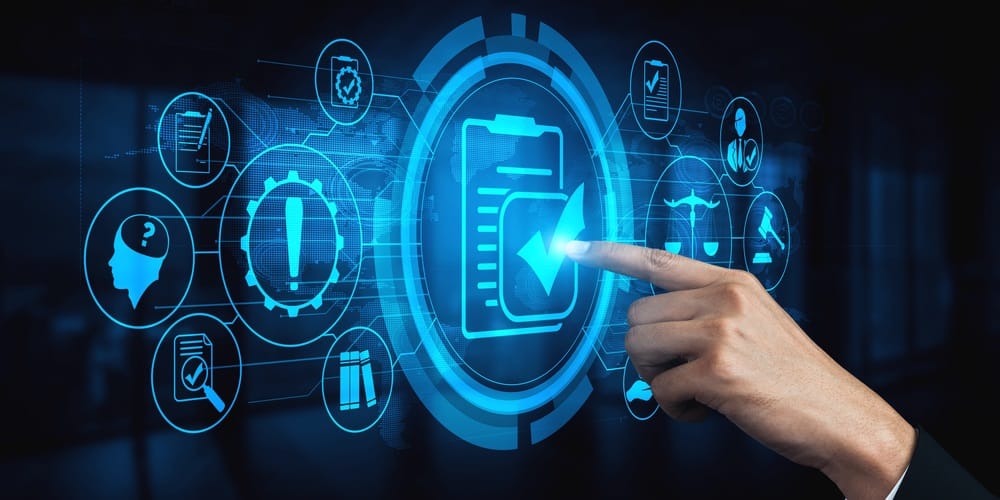 5

MIN READ
The NDIS landscape consists of thousands of NDIS providers providing support and services to almost 450,000 participants. Hence, it's important to have a set of rules to ensure the safety, consistency and quality of supports NDIS providers offer to people living with disability.
» See How Brevity Care Software Can Help Improve Your Every Day Operations as an NDIS Plan Manager
As an NDIS Plan Manager, working with NDIS participants means being governed by National Disability Insurance Scheme Rules designed to protect participants and providers alike.
However, it is important to mention that the 2019 Review of the Insurance Scheme Act 2013 has proposed certain changes to the NDIS plan management rules.
The 2019 review into the NDIS recommended that conflicts of interest amongst providers be offset. The review panel suggested that this would better help participants' make choices and exercise more control over working towards achieving their NDIS goals.
As a Plan Manager, you need to understand both the existing and proposed changes to the rules in order to better manage participants' engagement with the NDIS. That way, you will be well placed to help your client's realise their life goals. Furthermore, understanding the NDIS plan management rules helps make sure your business is compliant and well-positioned to be a success.
How Do the NDIS Plan Management Rules Work?
The NDIS plan management rules are informed by both NDIS legislation and operational guidelines. The rules provide certain guidelines NDIS Plan Managers must abide by when it comes to managing participants' funds. In particular, these guidelines aim to help people living with a disability to:
have control in relation to the delivery of their supports
make choices and even take reasonable risks in the pursuit of their goals
realise their right to respect and dignity and freedom from abuse, neglect and exploitation
determine what is in their own best interests
feel supported in all of their dealings with the NDIS
be involved in making decisions that affect them
make decisions for themselves wherever possible.
What Are the Four Different Categories of NDIS Plan Management Rules?
NDIS plan management rules are about ensuring that NDIS participants have access to safe, fair and effective supports. Broadly speaking, the rules can be broken down into four main categories:
Assessing if a participant managing their own plan is too much of a risk
How NDIS funds are paid out
Grace periods for any (temporary) absences from Australia
How supports in a participant's plan are specified
Let's take a look at each of the four different categories in more detail to better understand how they might affect the day-to-day work of an NDIS plan manager.
1. Self-management of Funding and Risk
According to the NDIS plan management rules, there are certain types of risk that can prevent a participant from self-managing their own NDIS funds. Indeed, it may be deemed that self-managing might pose too great a risk to a participant's well-being. In these cases, the NDIS will not approve a self-management request.
Some risks to self-managing include:
Possible physical, mental or financial harm resulting from self-management of funds
A participant whose decision making is impaired
A lack of financial skills
2. Payment of NDIS Funds
The NDIS plan of each participant outlines the reasonable and necessary supports that the NDIS will fund.
The NDIS funds people living with a disability in order for them to access the particular supports and services they need to achieve their stated goals.
As per the NDIS plan management rules, NDIS funds must be initially paid to a participant or the person responsible for managing the NDIS plan funds, usually a Plan Manager. NDIS funds will either arrive as one lump sum or alternatively in instalments paid into a nominated bank account.
3. Grace Periods
Did you know that a grace period can be applied in instances when NDIS participants are temporarily residing overseas? Indeed, when an NDIS participant is temporarily absent from Australia, their NDIS plan will remain in place for up to 6 weeks.
Furthermore, this grace period can also be extended in some situations. However, it is important to note that if they remain temporarily absent from Australia for more than the approved grace period, their plan will be suspended until they return.
4. Describing Supports in a Participant's Plan
Describing supports in an NDIS participant's plan in general terms allows for greater flexibility. Indeed, focusing on the purpose of the support, rather than getting too specific, means having greater freedom to pick and choose different types of supports as well as the manner.
It may be the case that some supports are quite specifically, and the participant must follow specific instructions when purchasing or receiving these supports.
There are certain factors that influence whether a support is described in general terms or more specifically. These factors include the cost of the support, associated risks, and whether or not the support requires delivery by a qualified specialist.
Changes to the Rules
Let's take a closer look at the major change to the NDIS plan management rules.
1. Determining whether a Support Should Be Provided by a Particular NDIS Provider
Supports will not be provided by certain providers if it is deemed that the support:
is unlikely to significantly improve long-term outcomes for the participant
another provider is more likely to provide better outcomes
creates a risk to the participant's long-term well-being
is likely to negatively impact the participant's social inclusion
is likely to limit choice and control in relation to other supports.
Managing Participants Ensuring NDIS Plan Mnanagement Rules
Being a Plan Manager presents many challenges, not the least of which is managing participants and ensuring that they are fully aware of their rights and responsibilities under the NDIS.
This is why it is so important to be aware of the NDIS plan management rules as well as keep updated on how these are changing. Doing so means you have a good position to help people living with disability access the types of supports and services they need to lead a healthier, happier life.
If you are serious about making a difference in the lives of your clients, why not try out a complimentary demo of Brevity's NDIS Plan Management Software? Pre-loaded with the NDIS price guide, this powerful yet easy-to-use interface streamlines your ability to set up plans, create and monitor budgets, as well as enter invoices.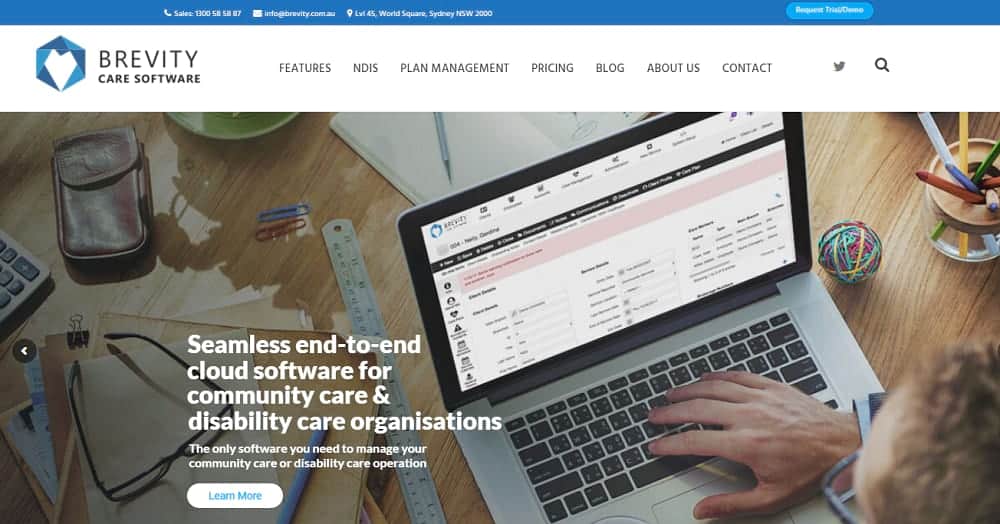 Using the NDIS Plan Management Software from Brevity allows you to easily track budget usage as well as generate usage statements for clients.
What's more, you will also be able to generate bulk claims with the touch of a button. No more double-entry! It really is a powerful tool for Plan Managers who want to make their jobs easier and their clients' lives better.
Originally published Dec 31 2021
» FREE DEMO: See How Brevity Care Software Can Help Improve Your Every Day Operations as an NDIS Provider
Frequently Asked Questions
How do NDIS plan managers get paid?
NDIS plan managers get paid about $55,000 per annum at the entry-level.
What is the role of a plan manager?
A plan manager accesses funds on the NDIS portal to pay providers on a participant's behalf. They also assist with finding budget-friendly and quality services.
How much does an NDIS plan manager cost?
Having a plan manager costs NDIS participants nothing. No money will be taken from NDIS funding to pay their salaries either.
What are the 4 NDIS practice standards used by service providers?
The most important practice standards your business must uphold are: providing individualised supports, respecting the values of individuals, upholding privacy and confidentiality, and facilitating independence.