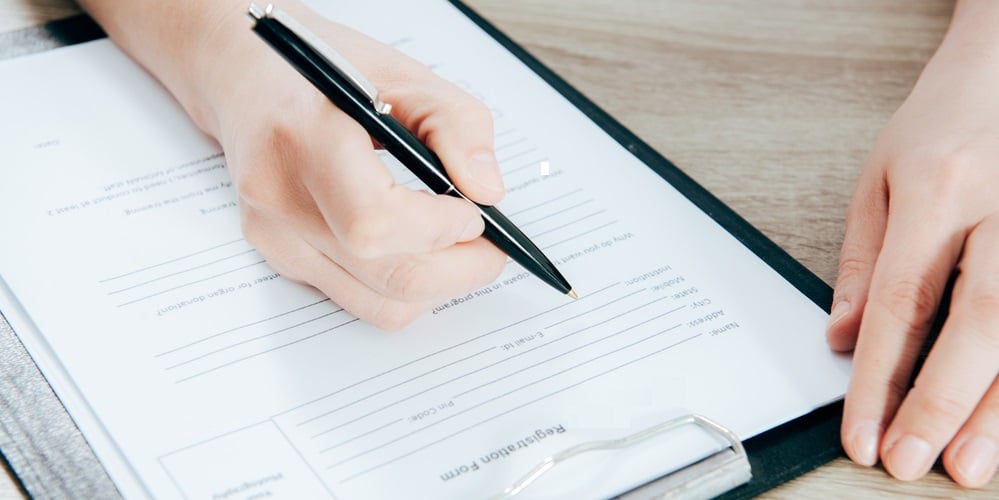 9

MIN READ
Do you need any assistance with the process of NDIS provider registration? Do you find it overwhelming? Start your journey into becoming one by following the 5-step registration procedures we have curated for your assistance.
» FREE DEMO: See How Brevity Care Software Can Help Improve Your Every Day Operations as an NDIS Provider
The NDIS requires every provider (existing or new) to be registered on the platform. Providers are to verify or certify their eligibility before being assessed for the position of a registered provider by the NDIS Commission.
The individual, organisation, or partner seeking to be registered, also have to have a couple of desirable features to enhance marketability after approval from the Commission.
In this post, we will break down these procedures into five steps of registration assistance you have to take to become a provider under the NDIS. We will also give you a couple of tips on what standard you should maintain as a provider to stay relevant in your line of business as an NDIS provider.
What Is an NDIS Provider?
NDIS provider is an individual or an organisation that provides any form of support or services to an NDIS participant. These providers can either be registered or not under the NDIS Safeguard Commission.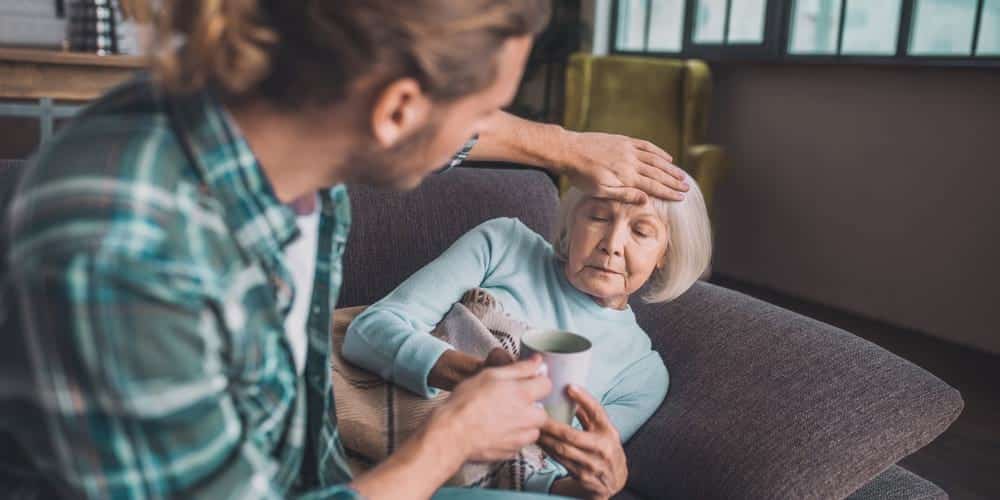 There are two categories of NDIS providers, namely:
High-risk support
Low-risk support
The high-risk support is an individual, organisation, or partnership that undertakes tasks considered delicate by the NDIS. They require a stricter qualification under this category. The services offered by the high-risk support include:
High-Intensity Daily Personal Activities
Specialist Positive Behaviour Support
Specialist Disability Accommodation
Development of Daily Living and Life Skills
Support Coordination, among others
Low-risk support, on the other hand, undertakes support-related tasks that are not as serious or delicate. Assessment under the low-risk category is through a verification process that can be done online. The services low-risk support offers include:
Accommodation/Tenancy Assistance
Decorations (Interior and Exterior)
Vehicle Modifications
House Chores (walking the dog, cleaning, and so on)
Assistive Products (vision equipment, recreational equipment, hearing aids, prostheses and orthoses, etc.)
5-Step Registration Assistance to Become an NDIS Provider
Upon deciding the service you want to render follow these five registration assistance steps to become an NDIS provider.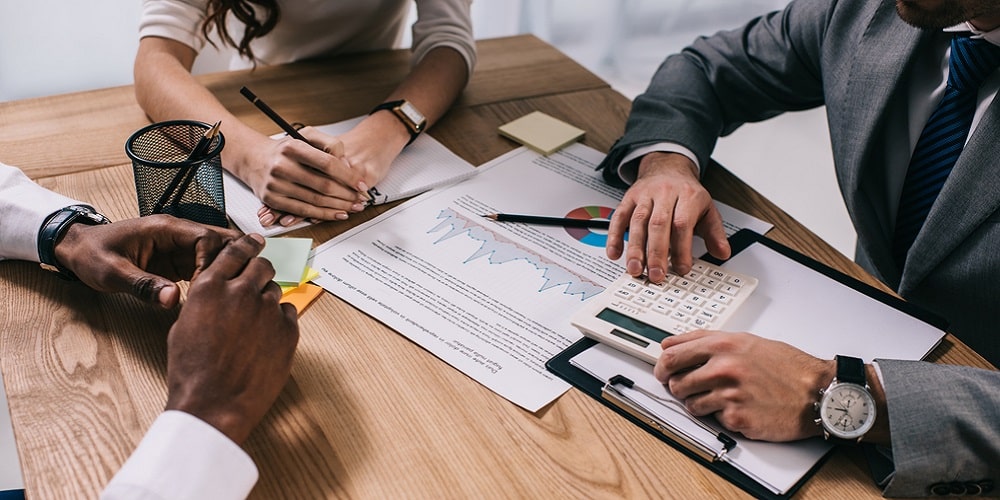 1. Confirm Your Eligibility
It will be a leap in the dark if you do not take the step to verify if you are suitable for the role of an NDIS provider. So, to know your status, follow these steps:
Contact the Commission via the phone number 1800 035 544 or log on to the NDIS website to confirm if you are eligible.
Check the available services offered on the website and click on the one you want to provide.
For organisations or partnerships, ensure that your workers are duly screened under the national screening process.
Before proceeding, see to internal complaints and incident management system—this is highly important. Ensure you comply with the behaviour support requirements, which includes reporting unethical practices to the NDIS Commission.
Have an Australian Business Number (ABN).
2. Fill The Online Application Form
The next step is to fill out the online application form which will require you to input your:
Contact address
Information about your business (address, structure, etc.), and
A self-assessment.
It is noteworthy that you have the freedom of pausing your application process for up to 60 days. But after the 60-day lapse, your application will be removed from the portal and requires a new application in case you are still interested.
Once you have submitted the application form, you will get a confirmation email with a document known as the 'initial scope of audit' that you will submit to your auditors.
3. Get Audited by an Approved Auditor
Upon completing your online application process, the mail you receive tagged as 'initial scope of audit' will specify if you will require a verification or certification audit.
Do not get confused by these two terms. The email is the standard procedure in line with the required applicable NDIS Practice Standards that the Commission requires every provider to undergo.
Verification audit means that you need to undergo a procedure if you render a low-risk service to beneficiaries. Here are lists of services that are considered low risk under the NDIS that you may find helpful. These providers are required to show evidence that they are qualified and compliant with the risk management policies.
The certification audit is the process of checking providers who provide high-risk services by quality auditors. Examples of high-risk services are Daily Personal Activities, Specialist Positive Behavior Support, Assistance with Daily Life Tasks in a Group or Shared Living Arrangement (Support Independent Living/Short Term Accommodation).
Individuals or corporate bodies providing high-risk services must show that they have completed at least one Practice Standard test.
Unlike the single-phase process of verification audit, certification audit requires two steps which include:
Document review and
Onsite visit by the auditor(s)
Ensure that your auditor is NDIS-approved. You can go through the list of approved auditors here. Make comparisons to know the one whose budget you can work with before submitting.
4. Await Assessment from the Commission
The NDIS Commission will:
subsequently review the application you submitted, and assess your organisation's hierarchical composition. For example, the top officials in your organisation, the directors, CEO, MDs, and so on.
also review the report from the auditor you hired and act on it.
The Commission will eventually reach out to you once the assessment has been conducted in due time.
This decision reached—either in your favour or not—will be explained to you with reason within three months upon your request. Successful applications will be certified with:
list of the services you are to provide (high risk or low risk)
the time duration of the service offered and
regulations you must abide by
5. Advertise and Comply with the Guidelines
Once your application is approved (congratulations!), it is now time to kick-start as a registered NDIS provider. You must join forums where you can get easy access to a pool of customers from everywhere around the country.
You can also get the word out through marketing your business. The reviews from your clients can also boost your visibility, and earn you the trust of others.
You should never leave out the point where you have to abide by the pre-agreed rules you agreed to abide by when you applied.
How Much Does It Cost to Become an NDIS Provider?
The cost of registering as an NDIS provider on the website is completely free. However, it might be time-consuming, and mentally draining. The only money you take out of your pocket is when you are to get a registered auditor to assess your application. You will have to pay by your service risk level; low-risk services require a lower fee than high-risk services.
The amount paid for the verification ranges from $900-$1,500, while certification varies between $3,000-$5,000. The latter is a bit on the high side because it requires an onsite visit and evaluation by the auditor.
Tips on Being an Outstanding NDIS Provider
Whether you have started the process of becoming an NDIS provider or are an already established provider, there are a few tips that might come in handy along the line to succeed.
Outstanding Service
Let your service stand out every time you are in business with an NDIS participant. It turns out that everyone wants someone who cares enough to show that they genuinely care about their well-being. They always come back to such kindness.
Do not let profit-making be your priority over the act of sincere service. You will do your business great service if you minimize your cost of service. The NDIA and the participant want to cut costs and offer great service; this combination is hard to come by.
Regularly Hone Your Skills
It is worth mentioning that the top 5% in any profession are those who dedicate long hours to improving their skills. Spending more time to learn about improvements and innovations in this field will help you get ahead of the highly competitive market.
You can also take courses that will help you become better, like a Bachelors in Social Work. This will pave the way for new opportunities.
Utilize Reliable Software and Hardware
Software and Hardware that have been designed with NDIS plans should be on your side. You will be doing tasks like computing, invoicing, accounting, and monitoring, and the only way you can seamlessly get this done is by using a computer.
Growth
The NDIA is interested in knowing that the participant(s) in your care are developing. This is one of the aspects where your skill comes in: use it in helping each participant grow daily.
Police Background
It boosts trust between yourself and the participant when you have a clean police record. Participants are vulnerable people, and as such, require individuals that are reliable and do not have any criminal record. A service provider is to be trusted to avoid unwarranted occurrences.
Thinking About Becoming an NDIS Provider? We Can Help You
Do you wish to step up your game as an NDIS provider or seek a seamless way to go about handling the complexities revolving around managing your client's record? If so, Brevity is your answer. Brevity care software is the all-solution software designed to cater to every need you may have as a provider.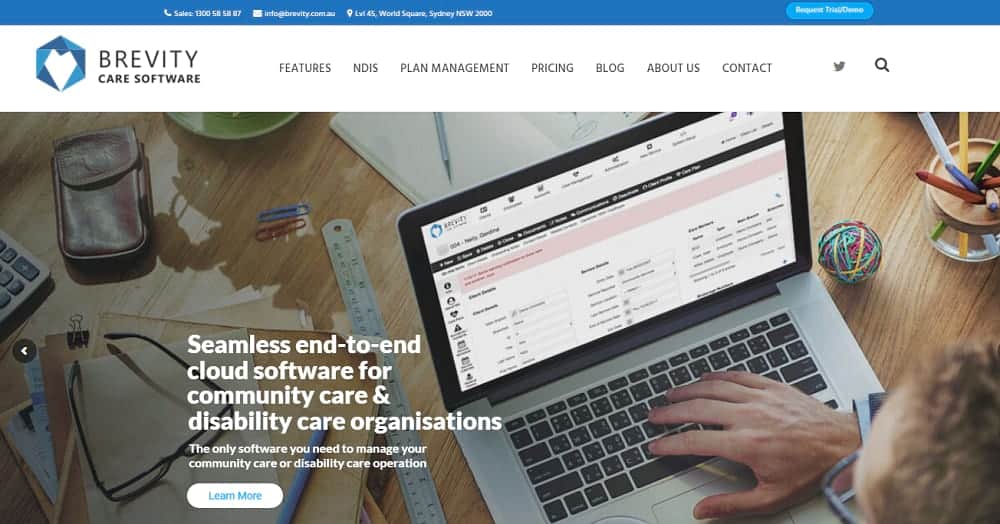 Brevity care software helps you keep track of information about your client which includes, reviewing your client's record, Home Risk Assessment, history and other information.
The software takes care of your numbers efficiently when it comes to handling your financial obligations. It is integrated with Xero, MYOB, and QuickBooks which eases the process of invoicing and payment.
You will be doing yourself and your organisation a great deal of service using the Brevity software.
Originally published Dec 2 2021
» FREE DEMO: See How Brevity Care Software Can Help Improve Your Every Day Operations as an NDIS Provider
Frequently Asked Questions
Is it hard to become an NDIS provider?
Becoming an NDIS provider is not as hard as it may be perceived once the 5-steps mentioned above are duly followed. It may only be difficult if one or more of the requirements are not met by the applicant.
How do I start an NDIS company?
To start an NDIS company, you need to put these five things into order: fill the online form, follow the Quality Systems requirements set by the NDIS, conduct self-assessment, get audited, and finally, await the result of assessment by the Commission. Once your application has been approved, you are on your way to owning an NDIS company.
How do NDIS Providers Get Paid?
NDIS providers can either be paid via a request for payment from the support. This request can be made by submitting an invoice or timesheet to the myplace.com portal. This payment request will be paid into the nominated account of the support, and subsequently paid to the provider. The second option is to pay your provider with your own money and make the request later. This request is based on the invoice submitted by the provider.
Do NDIS Providers Need an ABN?
Yes, providers need an Australian Business Number to be considered an NDIS provider. There are some discrepancies though: providers may not need an ABN if they intend to offer simple services that do not require strict oversight. However, when such a provider intends to scale up the 'simple service', an ABN is a must.
How Much Does It Cost to Register as a Provider?
The application stage is free, but when it gets to the stage where you need to hire the services of an auditor, you may need to pay around $900 to $1,500 for verification, while you will need up to $3,000 to $5,000 for the certification process. This price variance is based on the complexity involved in auditing.