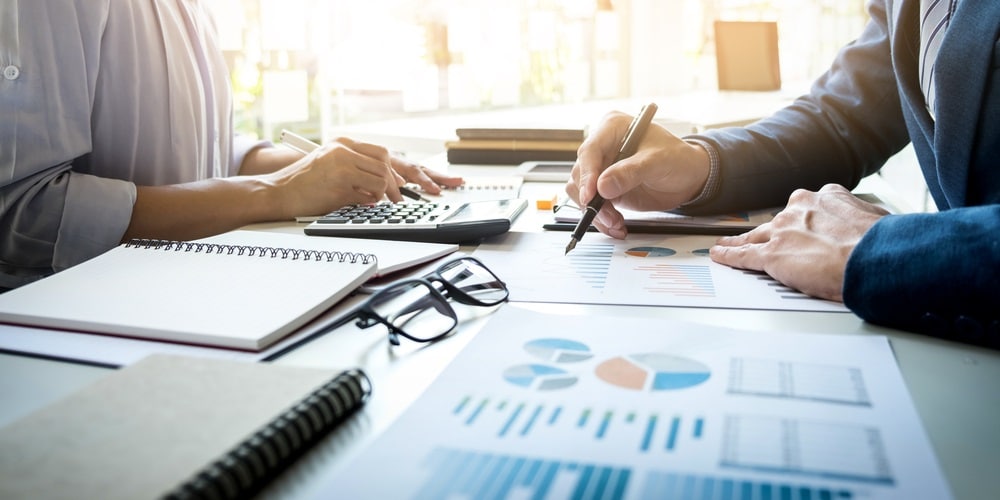 5

MIN READ
The NDIS Practice Standards stipulate the relevant quality indicators NDIS providers must meet in order to gain registration. In order to be approved and continue to provide support services to participants, providers need to undergo an NDIS audit.
In fact, the NDIS audit process starts the moment you register your business with the NDIS. Let's be honest: getting an audit as a business can be a pretty stressful experience. But it need not be.
In this article, we'll take a look at the ins and the outs of the NDIS audit process and provide an NDIS audit checklist so you get a clearer understanding of how it all works. We'll also give you 5 useful tips about what to do before the NDIS audit. That way, you'll have everything you need to pass your NDIS audit with flying colours.
NDIS Practice Standards: What Is an NDIS Audit?
Having an NDIS audit is non-negotiable.
In fact, NDIS audits are a necessary tool to ensure that services and supports are delivered both fairly, safely and consistently to people needing special care. An NDIS audit is a serious matter. That's why it's essential that they are carried out by approved quality auditors.
All NDIS businesses need to undertake an audit for registration or proceed with the renewal.
From the outset, it's important to know that there are two different NDIS audit categories:
Certification and Verification.
The type of audit an NDIS provider is required to undergo hinges on the level of supports it delivers. NDIS providers delivering low-risk supports require Verification Audits, whereas Certification Audits apply to those businesses offering more complex and/or higher-risk supports and services.
5 Pieces of Advice Before Taking an NDIS Audit– NDIS Audit Checklist
An NDIS audit is designed to ensure that providers are consistently offering high quality supports and services for NDIS participants. That's why it is essential that you start preparing early and are diligent and organised in maintaining good records.
These records will be used as evidence as part of your NDIS audit.
With this in mind, let's take a look at 5 top pieces of advice to ensure that you not only pass your NDIS audit, but also guarantee your business is on track to success by delivering exceptional quality care.
1. Get Organised
Ideally, you're likely to have a robust organisational framework and record keeping processes in place before registering as an NDIS business. However, don't despair if this is not the case. You're not alone.
Operating an NDIS business can be a hectic and complex undertaking. And in reality, it's a big ask to stop everything in order to come up with all of the necessary evidence and documentation.
The best bit of advice is to begin with the self-assessment you engaged with when first registering your business with the NDIS. This will provide your responses to the self-assessment questions with the relevant supporting evidence.
Beyond this, it's a good idea to invest in an NDIS-specific organisational platform such as Brevity Care Software. Brevity makes it so much easier to keep track of the evidence NDIS auditors require to assess, such as:
2. Quality Management
Quality management is an ongoing process. Take the time to work with your team about how your business can improve its day-to-day work with people living with a disability.
Ensuring the ongoing quality and safety of services and supports rendered to NDIS participants is the major focus of an NDIS audit.
NDIS audits are not to make you fail. In fact, any issues which auditors flag as major non-conformities are given three months' time to be rectified. Minor non-conformities must be fixed within 12 months.
The focus here is on improving the quality of your business, not deregistering it. That said, it is better to have quality assurance systems in place ahead of time to guarantee you pass your audit the first time around without having to go through rectifications for months.
3. Risk Assessments
NDIS auditors are quick to point out that a lot of providers tend to neglect their duty in undertaking Risk Assessments. Indeed, the NDIS Practice Standards necessitate that providers assess risks as part of their core business.
NDIS Providers should assess risk in relation to:
NDIS participants, employees and the community
injury, neglect and mistreatment
information security and
continuity of supports
It's essential that you maintain an up-to-date Risk Register. This document should identify and evaluate the potential risks. Also, the actions taken to minimize the risks.
Please note that the NDIS Commission has made certain risk assessments mandatory, such as when screening workers.
4. Communication Is Key
The NDIS Practice Standards focus much attention on communication. In particular, the emphasis is on ensuring that NDIS participants understand their rights and responsibilities.
Clearly communicating your company's complaints, procedures and incident management processes is key to having clear communication between NDIS participants and service providers as well as in passing an NDIS audit.
5. Have the Evidence Ready
Having all of the necessary evidence organised and at your disposal before you're audited is going to save so many headaches on the day. Doing so also means you will be sure to impress your auditor.
That's why it is a great idea to invest in a complete NDIS organisational platform like Brevity Care Software. What their powerful yet easy-to-use software package provides you as an NDIS business is all the tools you need to make your business more organised and efficient and your client's lives better.
Brevity allows you to easily keep track of such things as:
client records
incident management
employee records
client funding
So, even if the NDIS auditor feels like they need to see more evidence, you'll be well placed to give them exactly what they need in the form of evidence to pass with flying colours!
Originally published Dec 28 2021
FREE DEMO: See How Brevity Care Software Can Help Improve Your Every Day Operations as an NDIS Provider
Frequently Asked Questions
What is an NDIS audit?
To register your business as an NDIS provider, the NDIS Commission requires proof that your company aligns with relevant parts of the NDIS Practice Standards. In fact, you will be required to carry out an audit of how suitably your business delivers its supports and services in line with the aforementioned standards.
What happens during an NDIS audit?
To become fully registered as an NDIS provider, you need to engage with the auditing process. Basically, what this entails is that an independent auditor will look at how your business delivers services and supports and whether it should undergo an audit for NDIS verification vs certification.
How do I prepare for NDIS audit?
The best bit of advice is to begin with the self-assessment you took when first registering your business with the NDIS. This will provide your responses to the self-assessment questions with the relevant supporting evidence.
How often are NDIS audits conducted?
A "verification" audit is required for sole proprietors or smaller organizations delivering low-risk supports to NDIS participants. These audits must be performed every 3 years. A "certification" audit is a more thorough, on-site assessment that develops in multiple stages instead of a few steps like the verification audit and can take months to complete.